By Christina Gullo
For those of you who I haven't had the chance to meet in person yet, please allow me to introduce myself. I am Christina Gullo, and I am attorney with the Kantor Law Firm. I first started working with Steve Kantor in January of 2013 as a law clerk while studying at the University of Buffalo School of Law. It was then that I was first introduced into the motorcycle community through Steve, and none other than our beloved Paul "Flyboy" Fedorsak. In my first years with the Kantor Law Firm, I was quickly immersed into bike nights and Hog Rallies. I soon fell in love with researching legal issues by day with Steve, and handing out Kantor Koozies by night with Flyboy.
After graduating law school, I moved to Rochester, New York to start my legal career by representing survivors of domestic violence in my role as a Staff Attorney with the Legal Aid Society. It was there that I gained invaluable courtroom experience, while also being humbled by the experiences of those around me. I moved back to Buffalo when I was offered a position at a local defense firm. Before you stop reading … yes, I used to represent the dark side: insurance companies. But hear me out … this experience has allowed me to fully understand how the process works from both sides. I truly believe this has given me a unique, and useful perspective in representing and guiding injured motorcycle riders through the complexities of dealing with insurance carriers, all the way through the resolution of their case.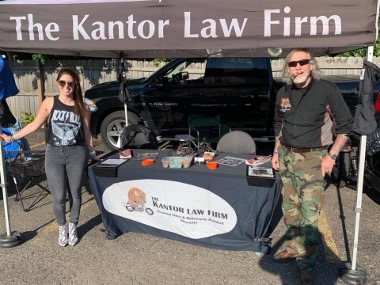 This April marked my two-year anniversary of being back with the Kantor Law Firm. But in many ways, it feels as though I never left. While last summer was disappointing in many ways, the few events that I was able to attend at The Stage are giving me hope for all of the good things to come this summer. Please make sure to look for me at your local events, with my trusty dog, Judge (pictured below supporting ABATE), standing by to support this wonderful community in any way that I can. I would love the opportunity to chat, or even review your insurance policy to make sure that you have adequate coverage to protect you and your loved ones (but more to come in future articles about that …).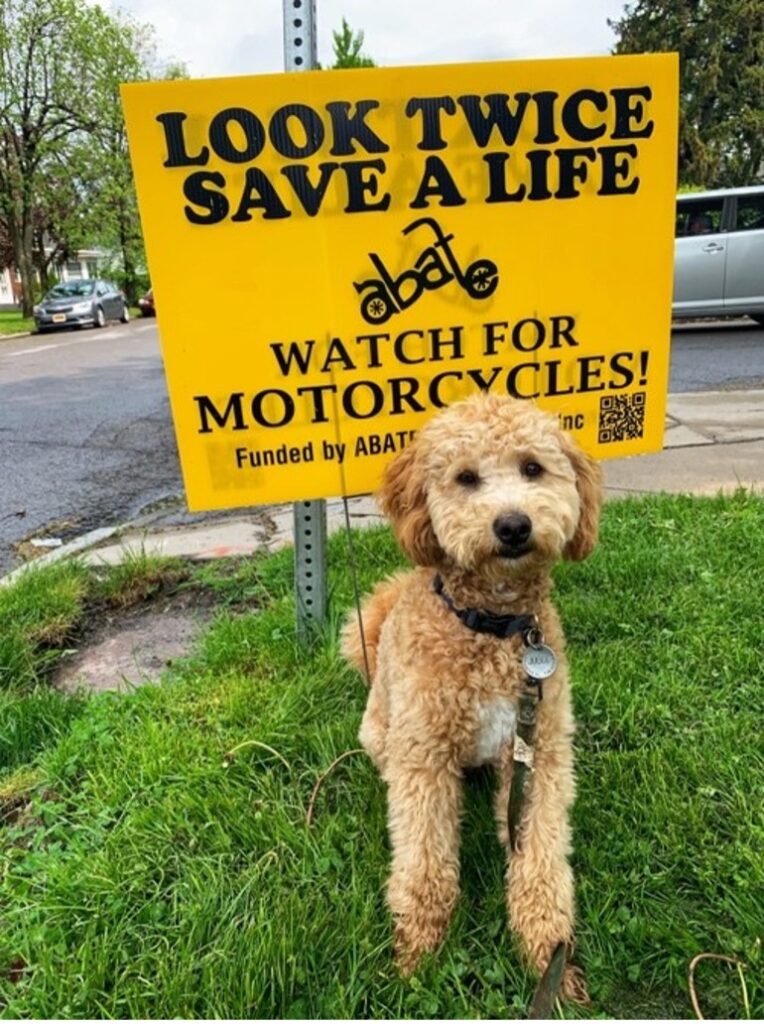 Steve and I will never be able to fill the giant shoes left by Flyboy. With that being said, we thank you all for the opportunity to try and use his platform to bring you information and updates on staying safe, and spreading other helpful tips when dealing with insurance companies and the legal system.
Stay safe, and stay informed.