By Chris Genovese
I'd like to begin by congratulating everybody that's reading this for making it through the (literally) darkest days of the year. And, if it's anything like last year was, we'll ALL be riding again by the end of the month! That feels pretty good to me, and I'm confident that you're as excited as I am for the riding season ahead.
By now, most of the winter projects and upgrades being done to our bikes should be completed, or (hopefully) just finishing up. For me that has included some engine work done at American Harley-Davidson to our bagger that might best be described as "bullet proofing." (Proactively replacing the cam plate and upgrading the oil pump on our 2017 Milwaukee Eight.) I'm adding some LEDs to both bikes, as well, for the sake of safety and enhanced visibility. At the Kantor Law Firm we are also working on some significant upgrades, and will have some big news to share very soon!
We're also excited for some new developments in the market with some new events being planned and new businesses coming online this year. For example, look for us at Kustom Workz Royal Enfield on the third Saturday morning each month for "Kickstands and Coffee," which should be a fun "family friendly" event for riders of all makes and models. Our "besties" at Gowanda HD are planning a big party for the celebration of Harley's 120th Anniversary. We're pleased and honored to be sponsoring the first Jason Dragoo Memorial Ride on June 10th and the ride to benefit Feedmore WNY being hosted by the Niagara Falls H.O.G. Club on June 17th. Attorney Christina Gullo is planning to continue her riding this season, and perhaps to be purchasing her first motorcycle. And we can't wait to see
Triumph motorcycles being sold this season at the new location for City Limit Moto at 3291 Walden Ave! I also decided to join the Western New York Riding Lions while also still belonging to two H.O.G. Clubs, ABATE, and the A.M.A. and M.R.F.
I'm also thrilled to be planning and riding in not one, but two "long" rides this year. First, the boss and I will be travelling due east this June to attend the 100th Laconia Bike Week. Plans include riding to and from Laconia along with Steve on his new 120th Anniversary Harley, and exploring the area in search of good roads, good tunes and good times. Then, a little later in the season, Mrs. Genovese and I will mount up and head north into "cottage country" in Canada for a getaway/vacation trip that we've delayed now for two years.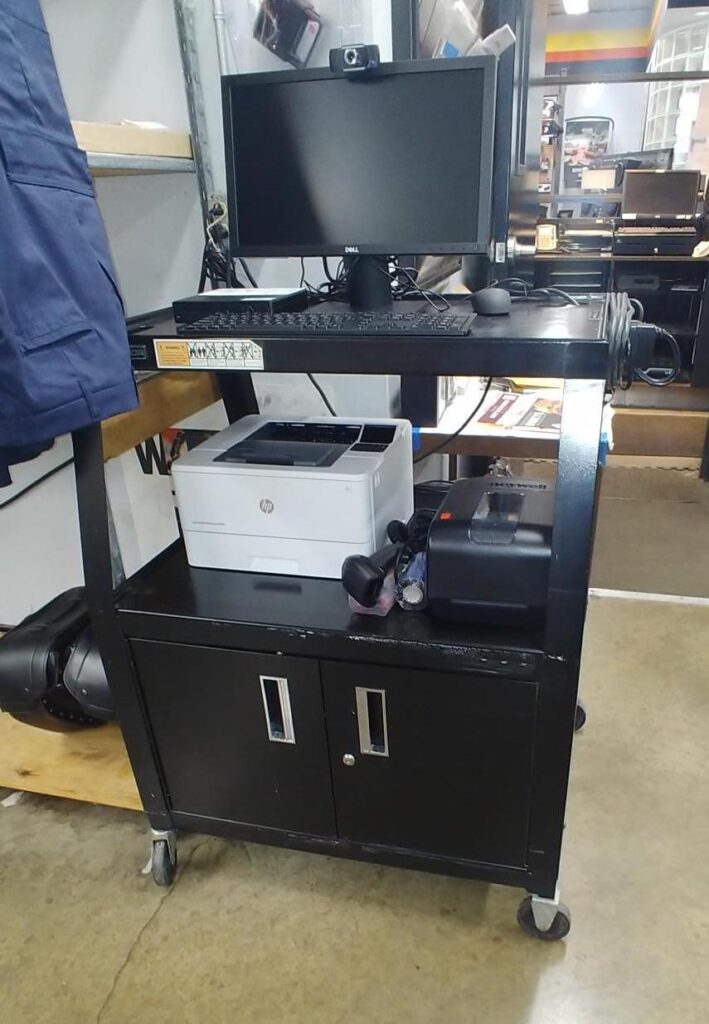 As far as the NY SLEEP Act goes, we're all still trying to figure out exactly how this will affect the riding community and our friends in the powersports industry. This spring, all of the shops and dealerships that offer motorcycle inspections will be using the new equipment that they've been forced to purchase from the state. This may allow data to be shared among state agencies, so the DMV might be able to see if you've been avoiding state inspections. My best guess is that, if you were able to get inspected last year and didn't make any significant changes that would affect the sound of your bike, you should be OK this year, as well. And if you've got straight pipes or pipes with the baffles removed, you're going to have trouble getting that sticker. One year later, we're still dealing with a law that does a terrible job defining what "too loud" is, and one that therefore appears to be a nightmare for police agencies to enforce. Please always remember that the folks inspecting our bikes are unfortunately being placed in the most difficult position, and they have the most to lose if your inspected bike is subsequently ticketed.
Last year there were (relatively) very few tickets issued in Western New York for SLEEP Act violations. It seems like it's up to us to keep it that way! However, if you do get ticketed for excessively loud exhaust on your motorcycle, we'd like to hear about it. Please call us or contact us via our social accounts or website, as we think there may possibly be circumstances and/or evidence that would allow us to legally fight the SLEEP Act itself in court.
Finally, as Steve Kantor mentioned in our blog post from February, you should be aware, if you ride two up, that the laws around insurance coverages have finally changed so that your spouse will in fact be covered if you both go down while riding. So you should no longer need supplemental spousal coverage when riding two up in the state of New York. However, because this change is so new, our recommendation for 2023 is to confirm that this coverage is in place for your spouse with your insurance broker/agent/company. Don't be surprised if you're breaking the news to them!
Finally, don't ever hesitate to contact Kantor Law if you've got questions about your insurance coverages. We continue to recommend supplemental coverage for underinsured and uninsured drivers, and we offer our full recommendations free of charge. So bring your declarations page to any event that we're sponsoring, and we'll take a look for you.
Have a great and safe riding season, all! Remember, we're always here at the Kantor Gullo Law Firm to help if you need us, and we take care of our own!