By Attorney Christina Gullo
As I embark on my journey to find my first motorcycle, I am constantly being asked how I can feel comfortable buying and riding a motorcycle knowing what my job entails. At the Kantor Gullo Law Firm, we are proud to fight for severely injured riders every single day. This involves having an intimate understanding of the many dangers of riding; and specifically, the many dangers of being on the road with reckless drivers. To put it simply: the people who know me best are surprised, and want to know why. As I have really thought about this question, I've found that the answer is both complex and straightforward at the same time.
My initial reason for wanting to ride is to be the best advocate for injured riders that I can be: by being a rider myself. This reason came to a head last summer, as I was gearing up for a trial in which I was representing a rider who lost his leg as a result of the County's negligence. I remember knowing I would have to convince a jury, of likely non-riders, to understand that my client didn't "deserve" to be injured just because he was riding a motorcycle. As wild as this may sound, this is unfortunately what motorcycle riders are up against in court. I knew I would have to teach non-riders that my client took every precaution possible while riding that day, and that his actions played no role in the crash he was involved in. And how could I do that if I wasn't myself familiar with these precautions myself?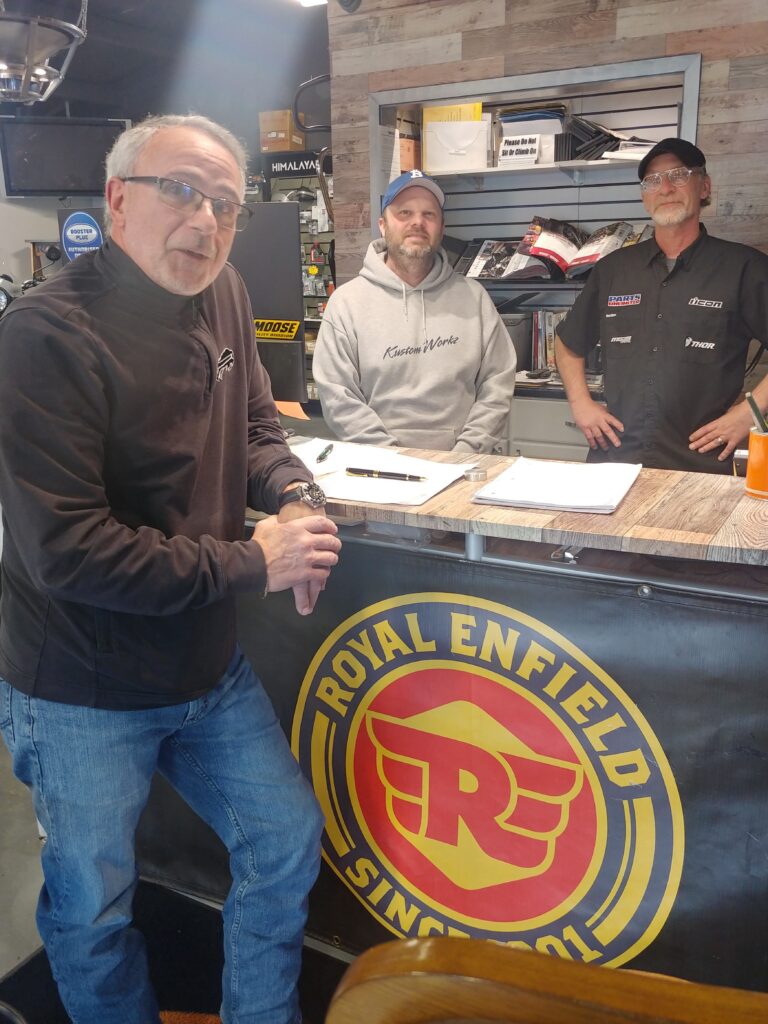 But that wasn't my only reason for wanting to ride. As I've continued to work with injured riders, I have found one common thread. Riders who get injured, even in the most egregious collisions and with the most life altering injuries, are always itching to get back out there. This made me realize that there must be something non-riders don't get, and I wasn't going to be one of them. So, with the guidance of Chris Genovese, I took a page out of Steve Kantor's playbook, and signed up for a safety course (shout out to MSS in West Seneca!) that next week. And the rest is history.
I am extremely fortunate to be surrounded by friends, clients, and colleagues that are experienced and generous with their advice. To avoid some of the most common beginner missteps, I am going to be taking it slow and enjoying this process one step at a time. As I start shopping around to find my first bike, safety is always at the forefront of my mind. With that being said, our first step is finding the right helmet and riding accessories. Make sure to follow the Kantor Gullo Law Firm on all of our social media accounts as Chris and I visit some of our favorite local shops to not only find my first motorcycle, but to continue to learn how to best advocate for injured riders.
Stay safe, and stay informed.
Christina Gullo
The Kantor Gullo Law Firm