By Steve Kantor
On January 7, 2013, Christina Gullo applied for a law clerk position at The Kantor Law Firm. Little did I know that on January 7, 2023, ten-years later I would be asking her to be my law partner. Welcome to The Kantor Gullo Law Firm!
Christina grew up in Elma, New York and studied History and Political Science at Canisus College where she was also a member of the Women's Soccer & Rowing Teams.
While at the University of Buffalo School of Law, Christina worked for two-years as the principle law clerk at The Kantor Law Firm. After leaving to gain other valuable experience, in Rochester, New York, Christina travelled back to Buffalo where she ultimately found herself at the beginning of 2019 returning to The Kantor Law Firm. After four years of hard work, I am proud to call her my partner.
Christina is a passionate advocate who has been named a Rising Star the last four years in the Super Lawyers Upstate New York Rising Stars list, a distinction limited to approximately 2.5% of attorneys in New York State. Christina was also named as one of the National Trial Lawyers Top 40 Under 40 Civil Plaintiff's Lawyers in New York. Only a select few of the most qualified attorneys from each State and Region receive this designation.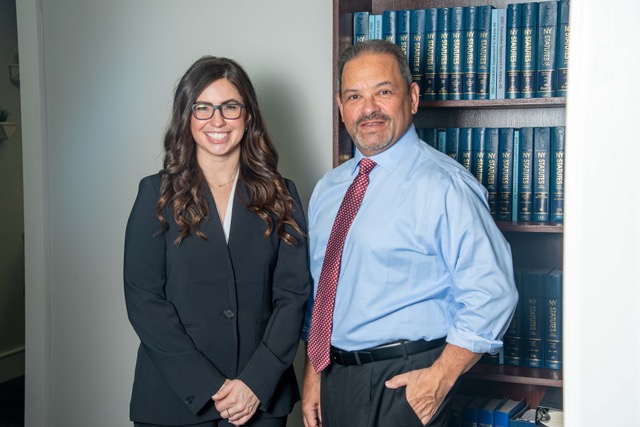 If that were not enough, Christina received the Erie County Bar Association's Volunteer Lawyers Project Champions of Justice Award in 2019 recognizing her continued pro bono work in Western New York.
Christina currently serves on the Associate Board of Directors for the New York State Academy of Trial Lawyers and is one of the co-creators of the New York State Academy of Trial Lawyers Special Term Project which streams live court proceedings to the public free of charge.
Christina began handing out koozies at Kantor Law Firm Motorcycle Nights in 2013. Last year she received her New York State Motorcycle license and is currently considering her riding options. The Kantor Gullo Law Firm will continue to be strong advocates for the Western New York's motorcycle riding community and their families. When you see Christina, make sure you give her the "bikers' wave."