By Christina Gullo
The Kantor Law Firm is proud to support local events and charities that champion our fellow riders. However, this is not the only way the Kantor Law Firm gives back to the community. Attorney Christina Gullo, with the support of the New York State Academy of Trial Lawyers and her colleague Carey Beyer, Esq., recently initiated a project named "Special Term" to broadcast virtual court proceedings to the general public free of cost, as a way to keep the educational aspects of Special Term alive.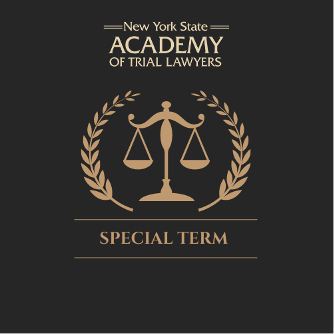 For those unfamiliar with the concept of Special Term, please allow me to briefly explain. In Erie County, each judge would have a designated date, whether it be weekly or monthly, in which all motions would be scheduled to be argued. This created a "cattle-call" type of situation in which attorneys would check-in and wait (sometimes for hours) for their case to be called and argued in front of all others waiting to be heard. Special Term provided an opportunity to watch experienced attorneys handle different types of issues before different judges, all while allowing in-person networking opportunities.
As the implications of the COVID-19 pandemic transformed open-court oral arguments into virtual proceedings, Christina and Carey realized that the next generation of lawyers would be missing out on the opportunities that they quite frankly took for granted. From this came the idea to keep the educational aspects of Special Term alive, while adapting to the new normal of virtual court proceedings. The goal was to open Special Term proceedings to the public in a cost-free way, to allow law students and young lawyers to watch live, civil motion arguments to better improve their own practices. While this project is targeted at law students and young attorneys, this is also an opportunity for the general public to have a glimpse inside of the courtroom. Thanks to the help from several Erie County Supreme Court justices, Special Term has been streaming since July of 2021 with great success.
It must be highlighted that these virtual proceedings will not be recorded, and instead only live-streamed. To stay updated on this project, and upcoming streaming dates, subscribe to the New York State Academy of Trial Lawyer's YouTube page to ensure that you do not miss out.
This is only one of the ways that the Kantor Law Firm seeks to contribute to the local community, legal and otherwise. Feel free to contact Christina to learn more about this project, or better yet, tune in and see for yourself.
Stay safe, and stay informed.