By Chris Genovese
The month of March is a great time to make sure you have the right coverage in place for the upcoming riding season. Get a copy of your current motorcycle policy declarations page, and keep an open mind when considering your options. Remember that "no fault" insurance coverage does not apply to motorcycle accidents in New York, so you're most likely going to have to rely on your own coverage if, God forbid, you ever go down or have a claim.
At the Kantor Law Firm, we see a lot of folks that end up wishing they had more coverage (not less) for their motorcycle policy. The problem is, we all like to buy the stuff as cheaply as possible, and we're trained to do that by the advertising that these big companies put out there. "…the average customer that switched to (insert name here) saved 15% on their insurance."
Unfortunately, when it comes to insuring yourself and your spouse while riding a motorcycle, that strategy can really cost you.
That's why we always recommend:
1 – Work with a local agent that can help you to get the right coverage.  It may seem easier or less time consuming to call the 800 number or just go to the national company's website with your credit card to sign up, but you're more likely to get what you really need from a local person that can consult with you.  As always, bundling your insurance policies together can also get you a "better deal." But shop local and find somebody you like that's advocating for your best interests.
2 – Pay a little more and MAX OUT on supplemental insurance for uninsured and under-insured motorists (SUM) with medical payments coverage.  We need this when we ride in New York because No Fault laws do not apply to motorcyclists, and basic coverage does not help with medical bills for injuries or other losses.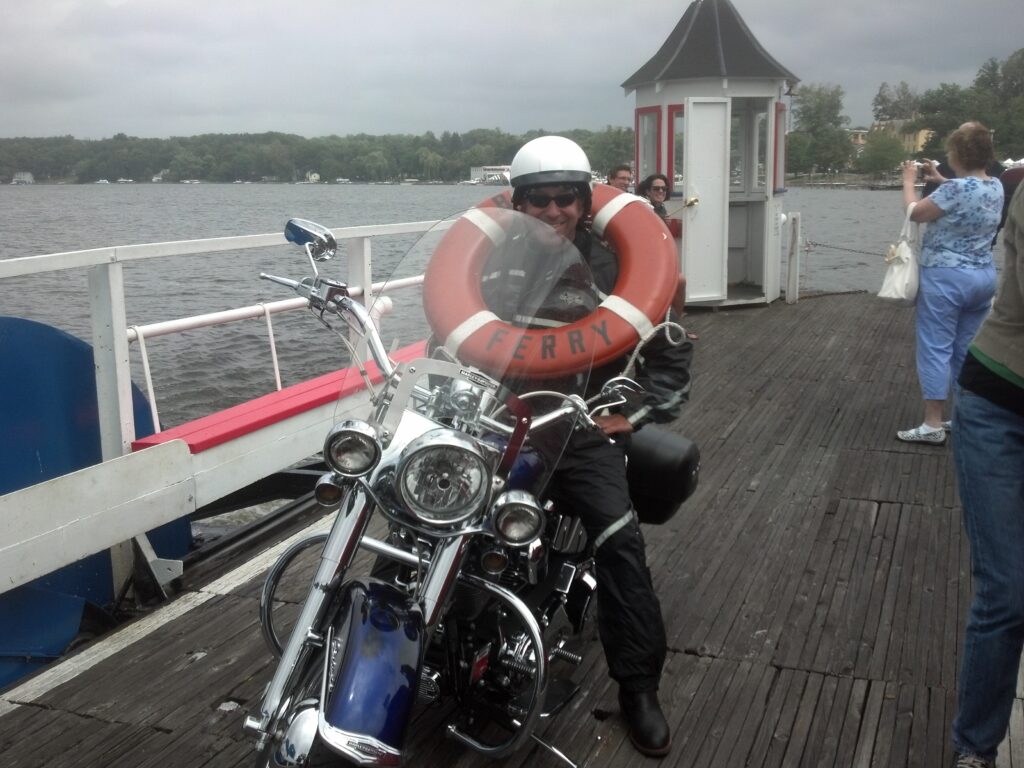 3 – If you ride with your spouse on the back of your bike, make sure you also have supplemental spousal coverage max-ed out. In New York your wife (or husband) is not covered by basic coverage if they are a passenger, but your girlfriend (or boyfriend or friend) is. So if you are married and like to ride two up, please make sure you have this additional coverage!
4 – Many of our bikes are highly customized, and for those nicer newer bikes we should also have extra coverage for the accessories that we've added. Add up the cost of all those things you've done to it, and then purchase the accessories coverage for that amount.
Finally, the good news is; doing these things doesn't have to cost you that much. "Your mileage may vary," of course, based on your personal factors, but many lower risk riders with no recent claims can add all of these coverages for somewhere under $200 for the whole riding season! (For me it's a little less than $300 for two motorcycles for the year.)
And as you'd expect, it often pays to shop around and compare quotes. Message us @theKantorGulloLawFirm on either Facebook or Instagram if you have any questions, OR feel free to show us your insurance declarations page at any event that we're sponsoring.